Training Assistance Dogs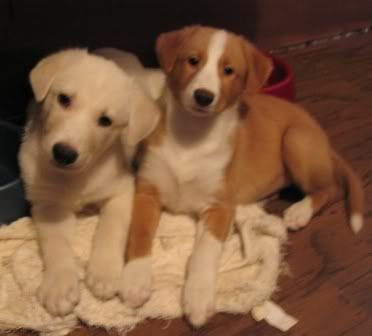 This is me and my dad's dogs, Nanook (Aka: "Polar Bear", or just "Bear" for short) and Cheyenne (AKA: "Shy Girl", or just "Shy" for short).
I intend to teach Bear to be an assistance dog for my dad once he is old enough, so have been keeping my eye out for any books or anything that might assist with how to train assistance dogs. If anyone knows of any good resources for how to do that, I would really love to hear about it.
Labels: Training Assistance Dogs